Chiara Ferragani, Italian entrepreneur, fashionista, blogger, and influencer, tells us, in an exclusive interview, her reinterpretation of luxury and time.
In our interview, Chiara opened the doors to her most intimate interpretations.
How do you define the concept of "luxury" in your life, and has that definition evolved over time?
When I was younger I thought that through luxury was buying expensive things and travelling much. Now that I travelled much, for work and for pleasure, I think that my idea of luxury has changed and the new luxury is "buying time" and investing in wisely with my loved ones.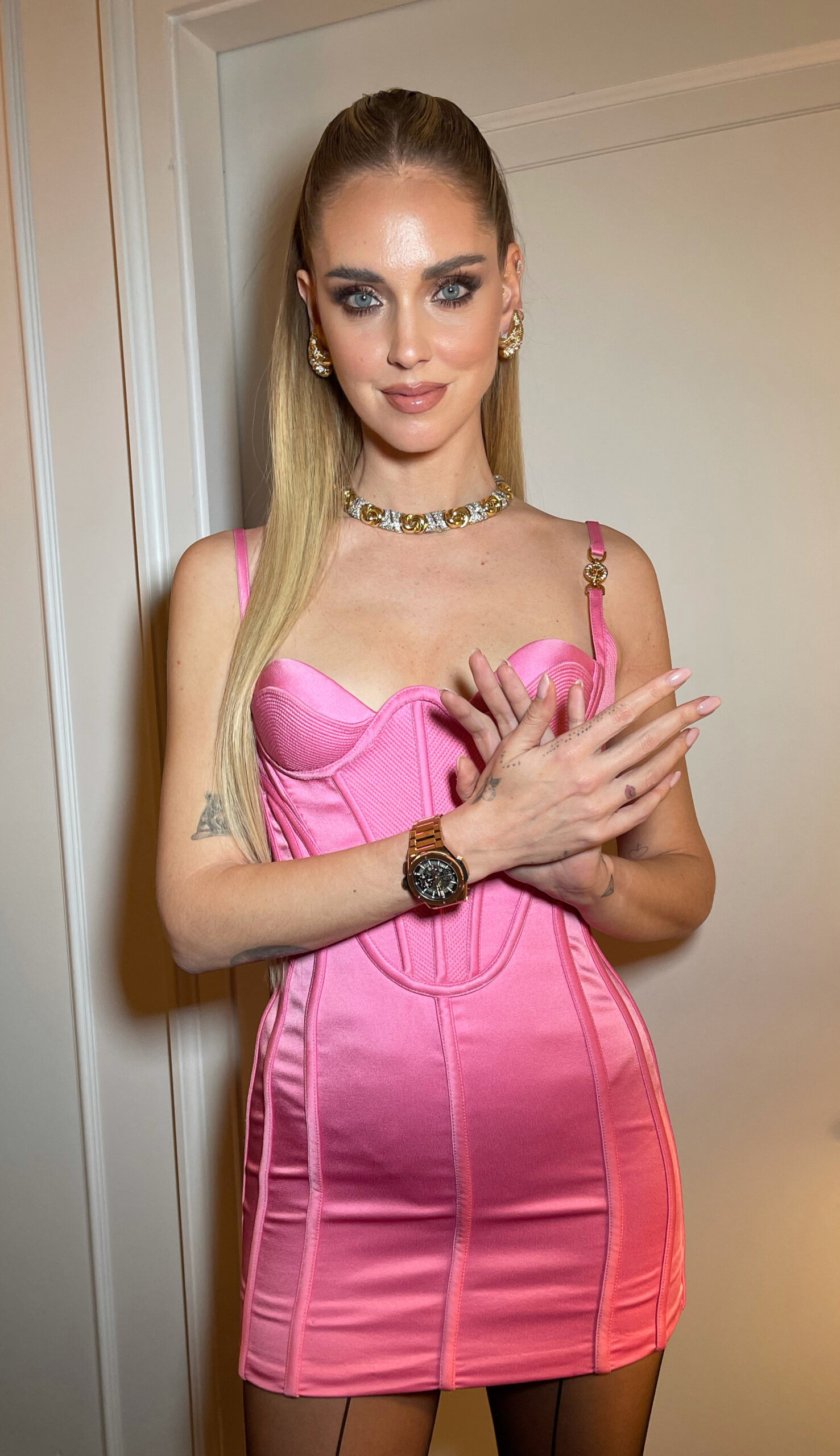 Chiara in Hublot
 As a businesswoman and fashion icon model, how do you integrate the idea of luxury into your brand and public image?
Luxury is often in the details and quality therefore I invest much in timeless pieces that last forever and you can pass on to generations, like the Hublot watch that I'm wearing today.
Síguenos en Instagram para estar al tanto de las tendencias en moda y joyería.
Luxury experience
What has been the most memorable experience you've had related to luxury, and how has that experience influenced your perception of it?
I've had some incredible experiences like entering the chapel of St Peters in Rome by night with a private tour guides. These kinds of experiences are truly of a kind.
What initially drew you to the world of horology, and how has your relationship with timepieces evolved over the years?
Investing on a watch is one of those luxury investments that I've always been aspiring to because it' s a true statement. In the past, when choosing a watch I used to focus mainly on its aesthetic and what kinds of sensations and vibes the piece gave off. But since I became Hublot Brand ambassador I started to discover more and more about the technology that is put behind its creation and the huge research of materials that goes into the process. In any case, polished details and an overall pleasing aesthetic are always an aspect to which I pay a lot of attention when it comes to choosing a watch.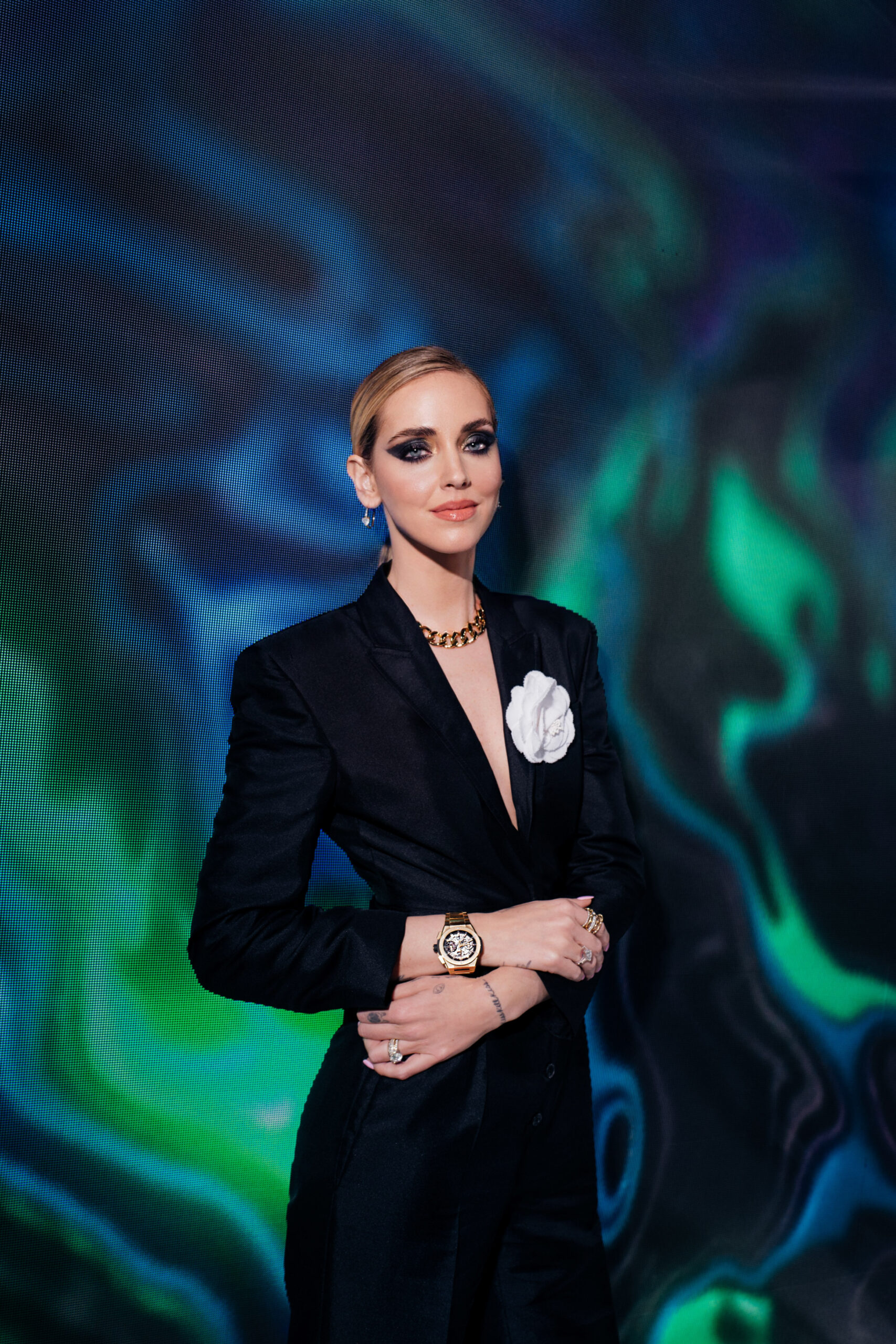 Chiara wearing Hublot
Watches & fashion
In your opinion, what distinguishes a truly exceptional watch from a good one? Are there certain features or characteristics that you always look for?
I actually enjoy the feeling of wearing a watch that you can consider heavy, and love to feel it on my wrist. I change watch ever season so the first thing that I notice is the colors and the details. For Summer I like to wear a colorful watch that matches my bright colored outfits like the Big Bang Unico Azur I'm wearing.
How do you approach fashion as a means of self-expression, and what role do you believe clothing plays in communicating your identity to others?
Fashion has been forever my go-to express my mood and even my opinions. It's a way to communicate my values. As a woman, my body is often commented publicly but I can also use it a tool to speak for myself. I've been criticized for being too naked for being a mom and chest-flat for being a woman. I often speak out when I receive these kinds of comments and share with my followers why it's not acceptable and condemn them.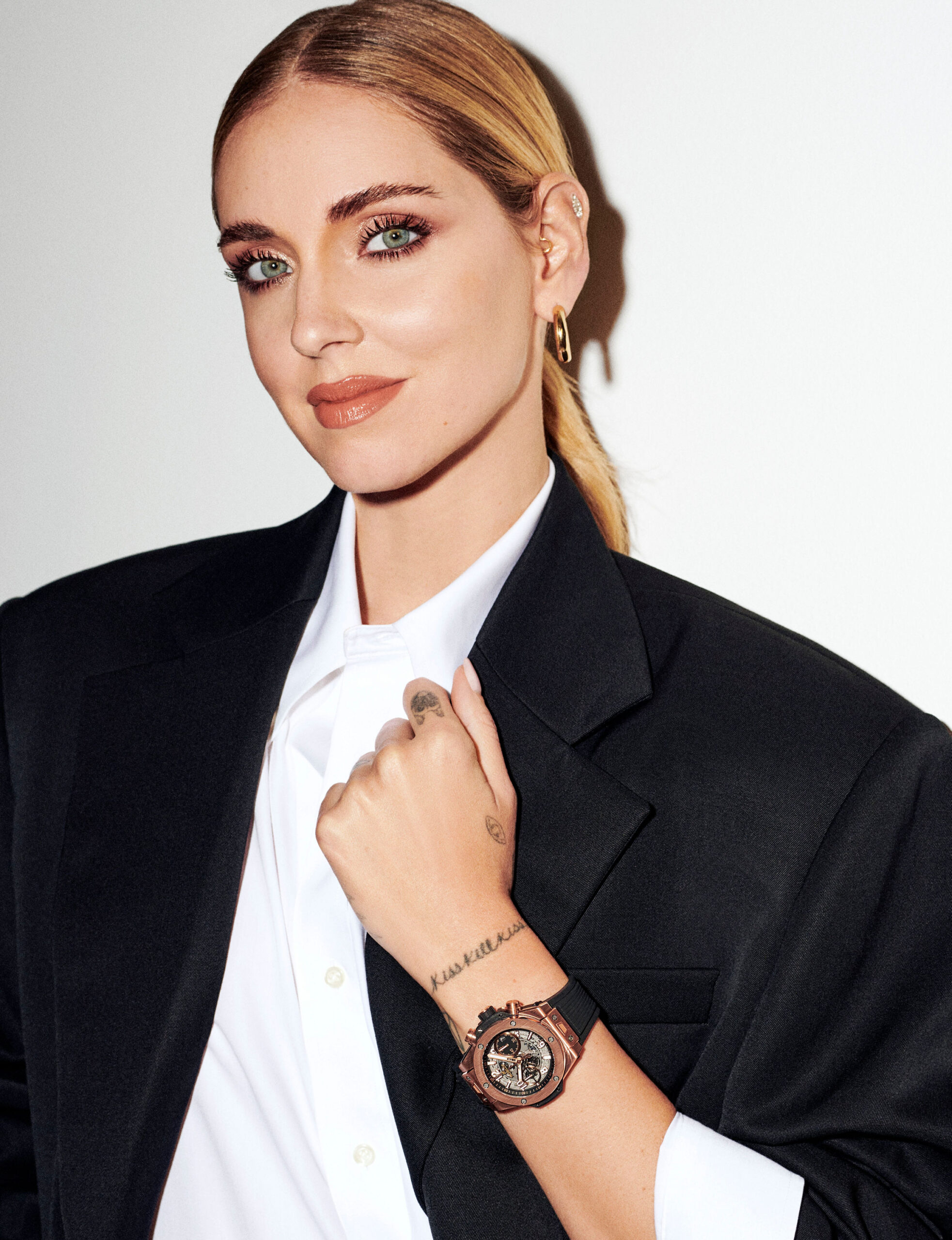 Hublot Partnership
How did your partnership with Hublot come about, and what drew you to collaborate with the brand?
Working as Hublot newest global ambassador, I think I am able to tell their story because of the similar values that we share. In fact, I think Hublot and I were both able to grow and evolve but never losing sight of our traditions and our roots. And we both are determined to inspire people to dream and, especially, to realize their dreams.
Hublot is known for pushing boundaries and taking risks in their designs. What is it that you love most about Hublot, and how does their approach to watchmaking align with your own personal values and style?
Since I've become a Hublot ambassador, I've learned that behind their watches there's a very complex artisanal mechanism. Before I used to notice mainly the design of a watch, but now they have explained to me the importance of the manufacture and the precise work that is put in every single Hublot watch.